On March 24, Jack Marr spoke at the annual
Consortium on Undergraduate International Business Education (CUIBE) conference at Northeastern University in Boston. Marr's speech was titled "Working with GOs and NGOs without Stepping on Toes to Promote International Business."
Originating Sources: Boise State Update 4/3/17
Dr. Freemuth was quoted in an article titled "APNewsBreak: Cyanide device on US land broke agency policy". The article is in regards to an incident in which a cyanide device used for killing coyotes to protect livestock was activated by a 14-year-old boy and his dog, killing the dog and inciting headaches in the boy. According to Freemuth, "The event is an example of how some Agriculture Department efforts to protect livestock are outdated at a time when hikers, bikers and others increasingly explore public lands". Read the full article here at WHIO.
Originating source: WHIO, March 28, 2017
Professor John Freemuth and MPA graduate student, Mackenzie Case, co-authored an article titled "Lanscapes, Wonders and Dustups: The Federal Public Lands" that was published by The Blue Review. The article covers material ranging from the history of U.S. Land Policy and public land challenges in the "age of Trump". Read More – Landscapes, Wonders, and Dustups.
Originating Sources: The Blue Review 3/26/2017
Dr. Luke Fowler was interviewed by Wallethub for an article on Taxpayer ROI that was released today, March 28th, titled "2017's States with the Best & Worst Taxpayer ROI". Fowler responded to questions such as "How can state and local governments use tax revenue more efficiently?" and "What's the most common was local governments waste taxpayer dollars?" Fowler's responses are listed in Q & A format alongside other Political Science and Public Policy experts. Read the full article on Taxpayer ROI here.
Originating Sources: Wallethub 3/28/2017
Ph.D. in PPA student,
Joel D. Vallett, was selected to participate in BSU's Graduate Student Showcase on April 3, 2017 in the SUB Simplot Ballroom 9AM-Noon. Joel's doctoral advisors are Dr. Sanghee Park and Dr. Greg Hill.
Joel's poster titled "Mandatory Reporting as Bureaucratic Behavior" is featured here.
Way to go Joel!
New West's Daily Roundup for March 23, 2017 featured the Why Public Lands Matter conference that is to be held at Boise State University this Tuesday, March 28th. Montana State Governor Steve Bullock will be the keynote speakers. The conference will highlight the importance of federal public lands to all Americans. Freemuth is quoted saying, "They're a critical source of outdoor recreation such as hiking, fishing and hunting. And, they're an important economic engine driving tourism and the dollars it brings to the states in which these lands reside. When we talk about what should happen on our public lands, we are practicing democracy."
For more information on the conference or to register for the event please visit https://sps.boisestate.edu/andruscenter/why-public-lands-matter/.
Originating Sources: New West Daily Roundup 3/23/2017
Dr. Luke Fowler's article on the role of government in managing air quality titled "Local governments are hidden but important partners in air quality management" was posted to the London School of Economic's US Politics and Policy blog, US Centre. This article is based on Folwer's paper "Local Governments: The ''Hidden Partners'' of Air Quality Management", in State and Local Government Review.
Originating Sources: US Centre 3/23/2017, Sage Journals 6/28/2016, Boise State Update 3/24/2017
MPA Alumna, Celia Gould, has joined the advisory council of Boise State University's School of Public Service. Gould's addition to the council, alongside Roy Eiguren, Pamela White, and Christopher Mathias, brings great business, government, legal and academic expertise. Gould is the director of the State of Idaho Department of Agriculture, the first woman to hold the position. She is a former state legislator from Buhl and served on the Agricultural Affairs, Education, and Revenue and Taxation committees, in addition to serving as the chairman of the Judiciary, Rules and Administration Committee.
Originating Sources: Idaho Business Review 2/14/2017, School of Public Service Public Interest Newsletter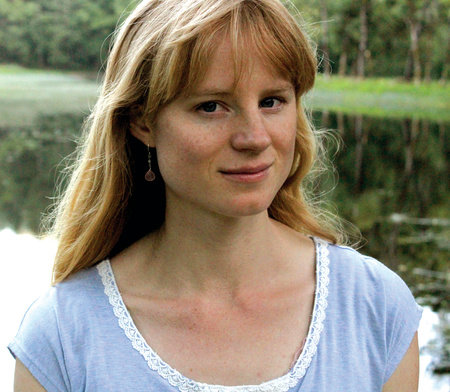 The MFA in Creative Writing program has hired Emily Ruskovich, author of the bestselling novel "Idaho," as an assistant professor in creative writing. Ruskovich will begin in fall 2017 teaching fiction writing, as well as form and theory of fiction at the graduate and undergraduate levels. She also will serve as an editor with The Idaho Review.
"We are absolutely thrilled to have Emily join us," said Mitch Wieland, director of the MFA program. "She is truly a rising literary superstar. Her debut novel is powerfully moving and intensely lyrical. The book is a profound exploration of the mysteries of the human heart."
Ruskovich has garnered glowing reviews for "Idaho" by the New York Times and the Guardian, among other publications.
Congratulations to Lauren McLean, an MPA graduate of the Public Policy & Administration Department at Boise State University and current member of Boise City Council.
Lauren has been honored as one of Grist.org's 50 Fixers. These are innovators with fresh, forward-thinking solutions to some of humanity's biggest challenges. Congratulations Lauren!
Originating Sources: Grist 50 Fixers,